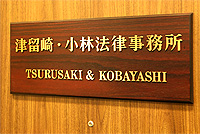 Name
F
Tsurusaki & Kobayashi
(T&K Partners)
Address
F
Kojimachi YK Building 6F
1-8-14 Kojimachi, Chiyota-ku, Tokyo
102-0083, Japan
(Office Map : Please see the attachment)
Telephone
F
81-3-3288-0502 (Rep.)
Facsimile
81-3-3288-0503
Members
F
Yutaka Tsurusaki, Attorney-at-Law,
Fukashi Kobayashi, Attorney-at-Law
Chu Maruyama, Master Mariner Marine Proctor
(Please also see Profile)
(Under Construction)
Language
F
Japanese and English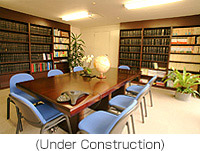 Having experience as practicing lawyers for many years (Tsurusaki since 1978 for 27 years, and Kobayashi since 1988 for 17 years), they deal mainly with international and domestic commercial transactions, disputes, accidents and casualties in both maritime and non-maritime cases for both foreign and Japanese clients.
Tsurusaki and Kobayashi established the new office at Kioicho, the center of Tokyo as from May, 2005 to aim further develop the provision of a full range of legal services to their clients, primarily in the following areas in liaison with foreign lawyers worldwide.
Maritime Admiralty and Transportation: Cargo damage, collision, grounding, oil pollution, charterparty, bill of lading, shipbuilding contract, ship finance, sales & purchase are, anti-trust (please also see the attached profile of each member).
Dispute resolution: international commercial transactions, marine and non-marine insurance, International litigations and arbitration. Financial and commercial: joint venture, licensing contracts, anti-trust matters, and bankruptcy/insolvency corporate matters.